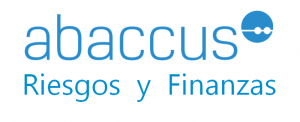 ABACCUS is a consultancy specialized in helping companies in the management of working capital, from the point of view of credit risk, financing, currencies and guarantees against third parties (individuals or administration).
About us?
We help from SMEs to multinationals, with an overall turnover of more than 2,500 million euros per year.
Our staff has more than 20 years of experience in the world of credit insurance, banking, accounting or recovery, and we have a network of offices throughout Spain to provide a personalized service.
What we offer?
Counselling and negotiation with suppliers, either integral or in a single area, of:
Credit risk management:
Credit risk analysis
We obtain customized coverage for our clients according to the size of the risk (we enjoy an excellent reputation, and we obtain customized coverage for our clients, whether global, partial or even individual)
Collections management and recoveries, to success
Financial analysis and financing: We operate with extrabanking financing (outside CIRBE) and in other cases with factors (factoring as a means of financing and risk management, without recourse). National and international.
Endorse and guarantees: Through guarantees. Technical endorse and guarantees against third parties or administration (national and international), to guarantee contractual clauses, arrears in payments or taxes, tenders… Does not compute in CIRBE
Currencies: Exchange and exchange insurance. All currencies. Out of CIRBE
Contact:
Pedro Pedreño (pedro.pedreno@arccos.es)
620235712 – 96 1105966